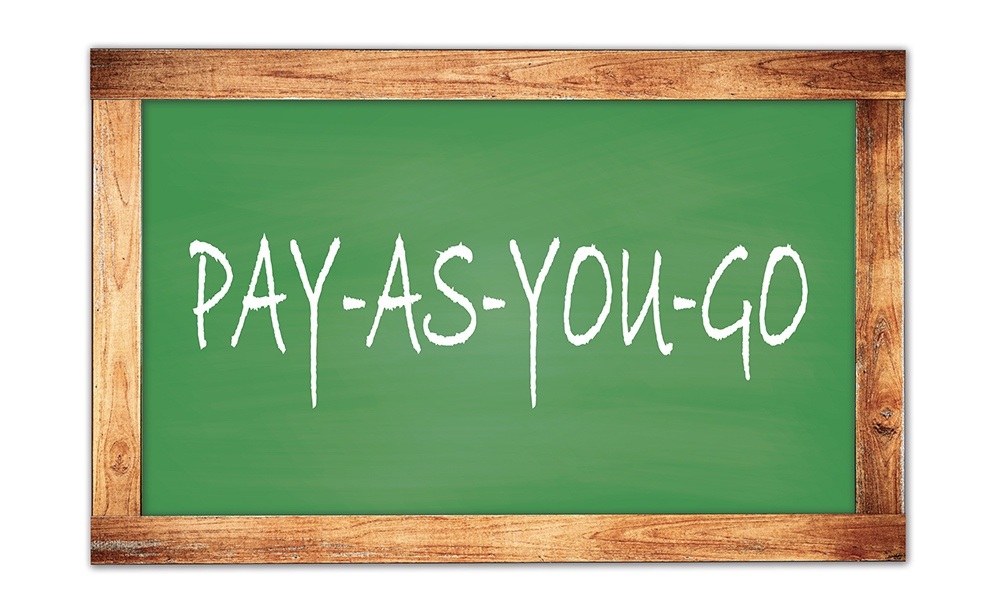 What is Pay As You go Workers' Comp?
Pay as you go workers' comp allows you to pay your work comp premiums on your actual payroll. No stipulated payments, no payroll estimates. You only pay premium on every dollar of work comp that is paid. Makes sense right!?
Let's see what it's all about and if it would be a good fit for your business. 
What are the benefits?
Traditionally, work comp premiums are based on projected annual payrolls. What if you have a slow month? What if you are busier than expected (which is what we all wish would happen, right?!). You either over pay, or under pay, resulting in a clunky cash flow process. With pay as you go workers' comp, you will only pay what is required for that payroll cycle – no more, no less. It is based on real-time data from your payroll. When you have a slow month or season, you aren't required to make stipulated payments that hit your bottom line for that time frame. Pay-as-you-go workers' comp allows you to streamline cash flow during busy and slow months which allows you, the business owner, to breathe a bit easier.
Another thing, pay as you go workers' comp gives you the ability to automate one more thing on your desk. One less monthly bill – one less audit – one less daunting monthly withdrawal from your bank account. Your work comp become a series of accurately calculated payments that sync with your payroll cycle. You save time and you streamline cashflow. Win – Win.
Lastly, a PEO (Professional Employer Organization) can be your one-stop shop solution for pay as you go workers' comp. It can be provided seamlessly with your work comp insurance. Every time you process your payroll, your exact work comp premiums are immediately drafted from your account and sent to the carrier.
How can a PEO help with pay-as-you-go workers' comp?
PEOs, or Professional Employer Organizations, are here to help. With competitive work comp rates, they can provide a bundled solution for your business so you can protect, streamline, and grow. Maximize your time and cash flow by partnering with a PEO and give yourself the ability to focus on what you do best, growing your business.
Contact us today and let's see if a PEO relationship is a good fit for your business.